Dubuque, IA North End
  Spacious 2-bedroom apartments and senior independent living/retirement apartments conveniently located on
Dubuque's North End.
Pleasant View Apartments
2725 Pleasant View
Dubuque, IA, 52001
(563) 580-2327
Pleasant View Apartments
Are you looking for your next home? One that's close to schools, your office or many of the amenities the greater-Dubuque area has to offer? Our Pleasant View Apartments are spacious 2 bedroom apartments in Dubuque, Iowa. We have 900 sq. ft. 2 bedroom/1 bathroom, 1,000 sq. ft. 2 bedroom/2 bathroom, and 1,700 sq. ft. 2bedroom/2 bathroom that will give you plenty of space for you and your family.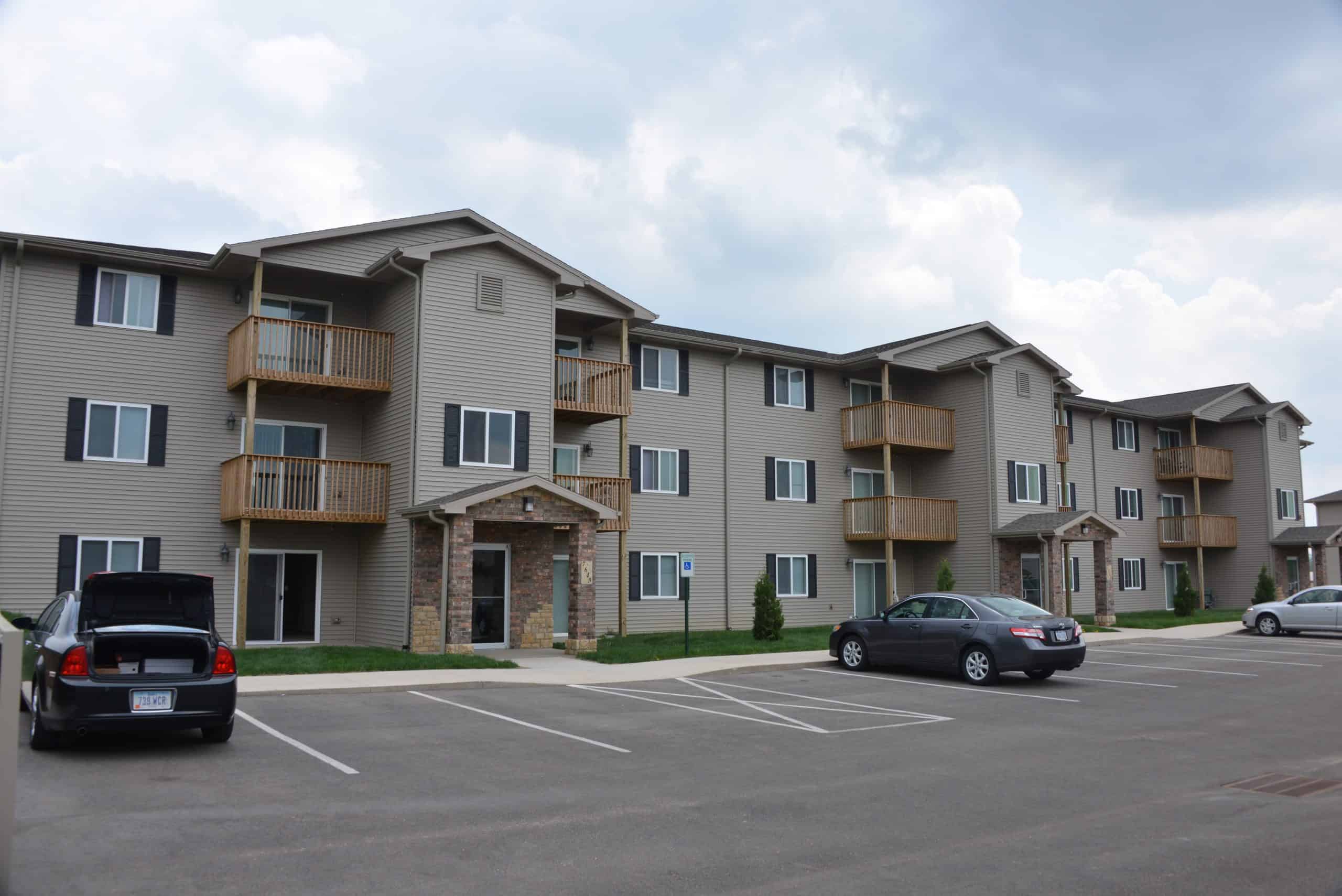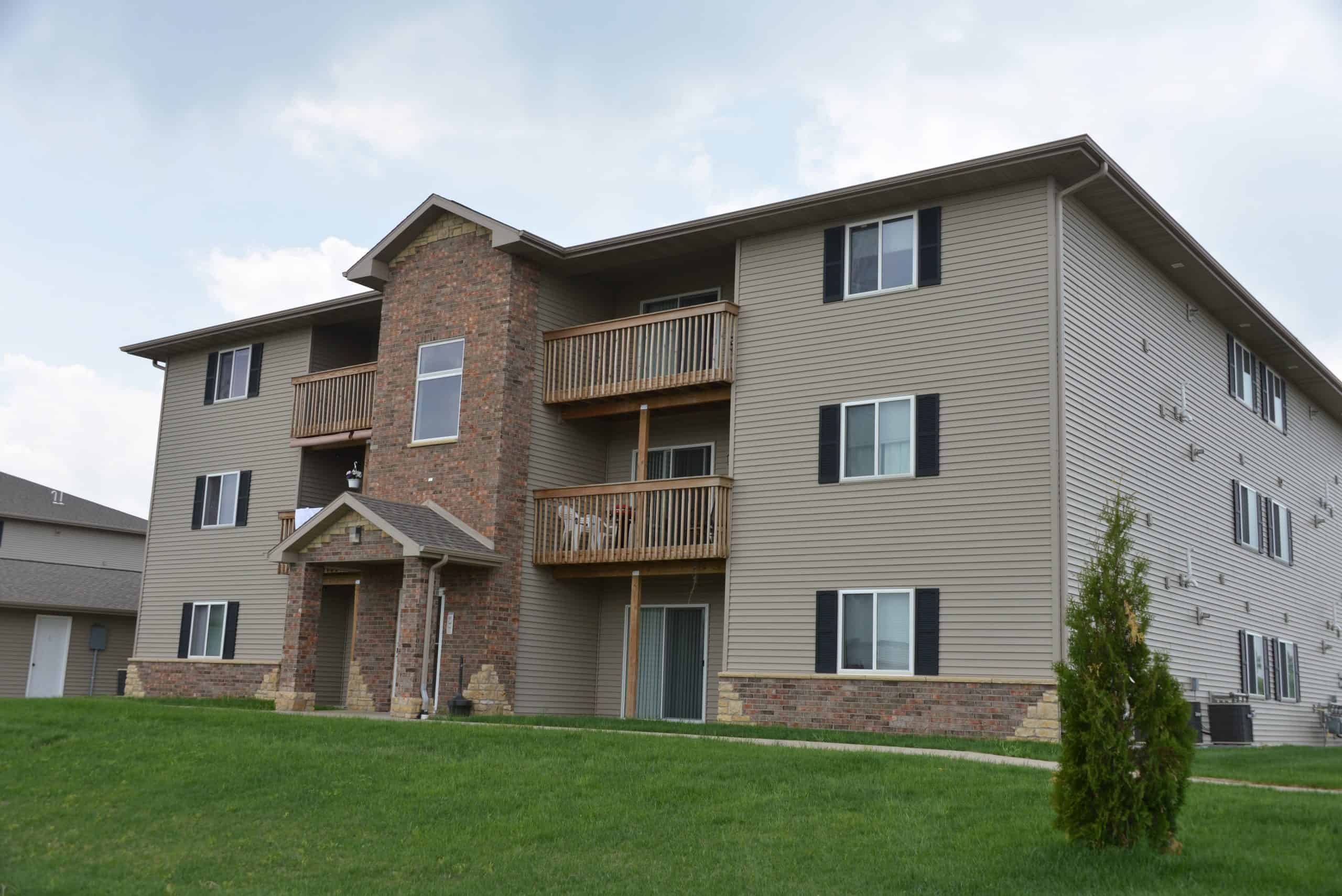 PLEASANTVIEW APARTMENTS OFFERED
2 bedroom | 1 bath | 900 sq ft | $650-$675
2 bedroom | 2 bath 1000 sq ft | $750
Townhouse | 3 bedroom | 2 bath 1700 sq ft
| $1200
Washer/dryer rental (starting at) | $55
Garage rental (starting at) | $55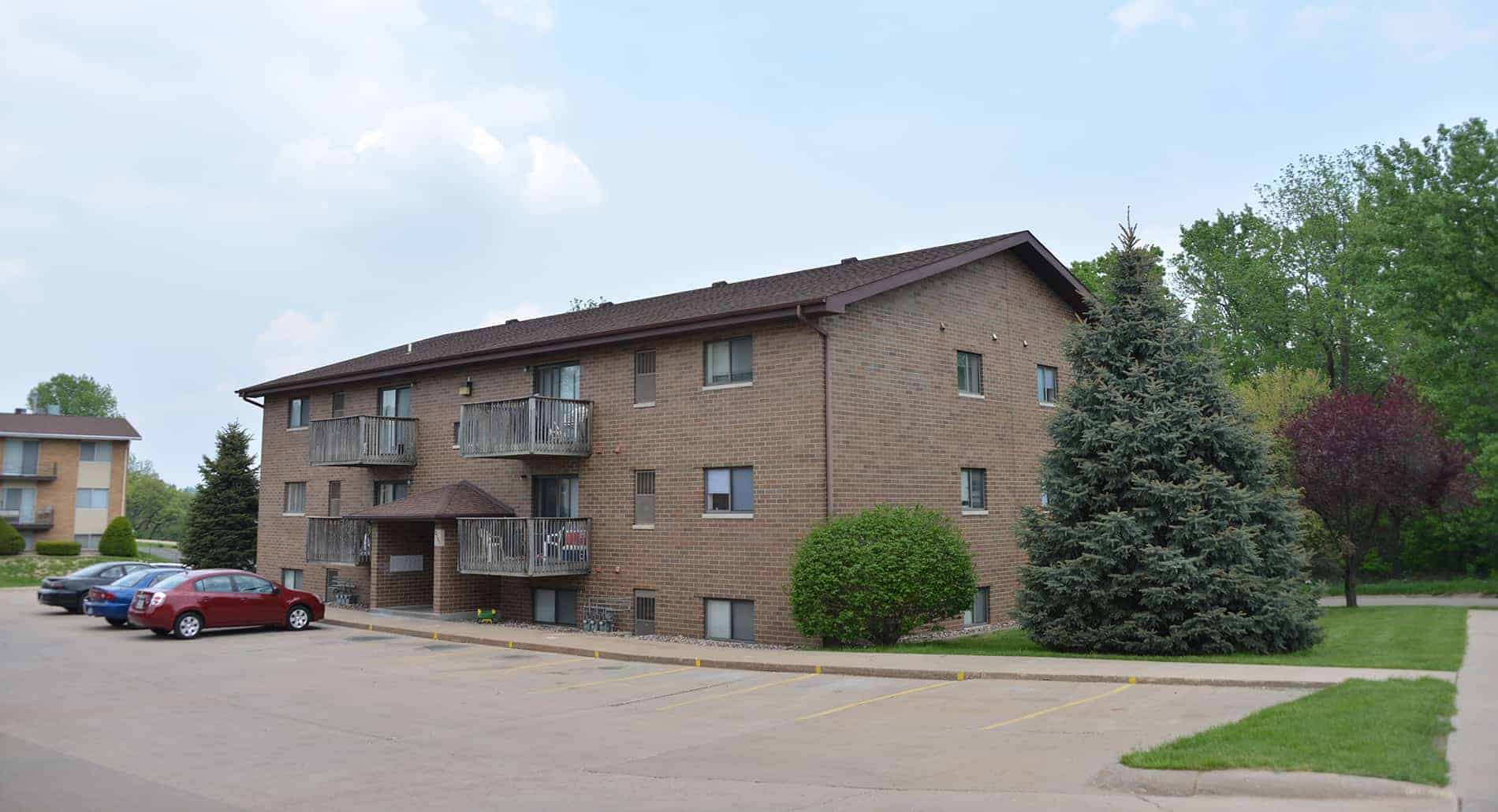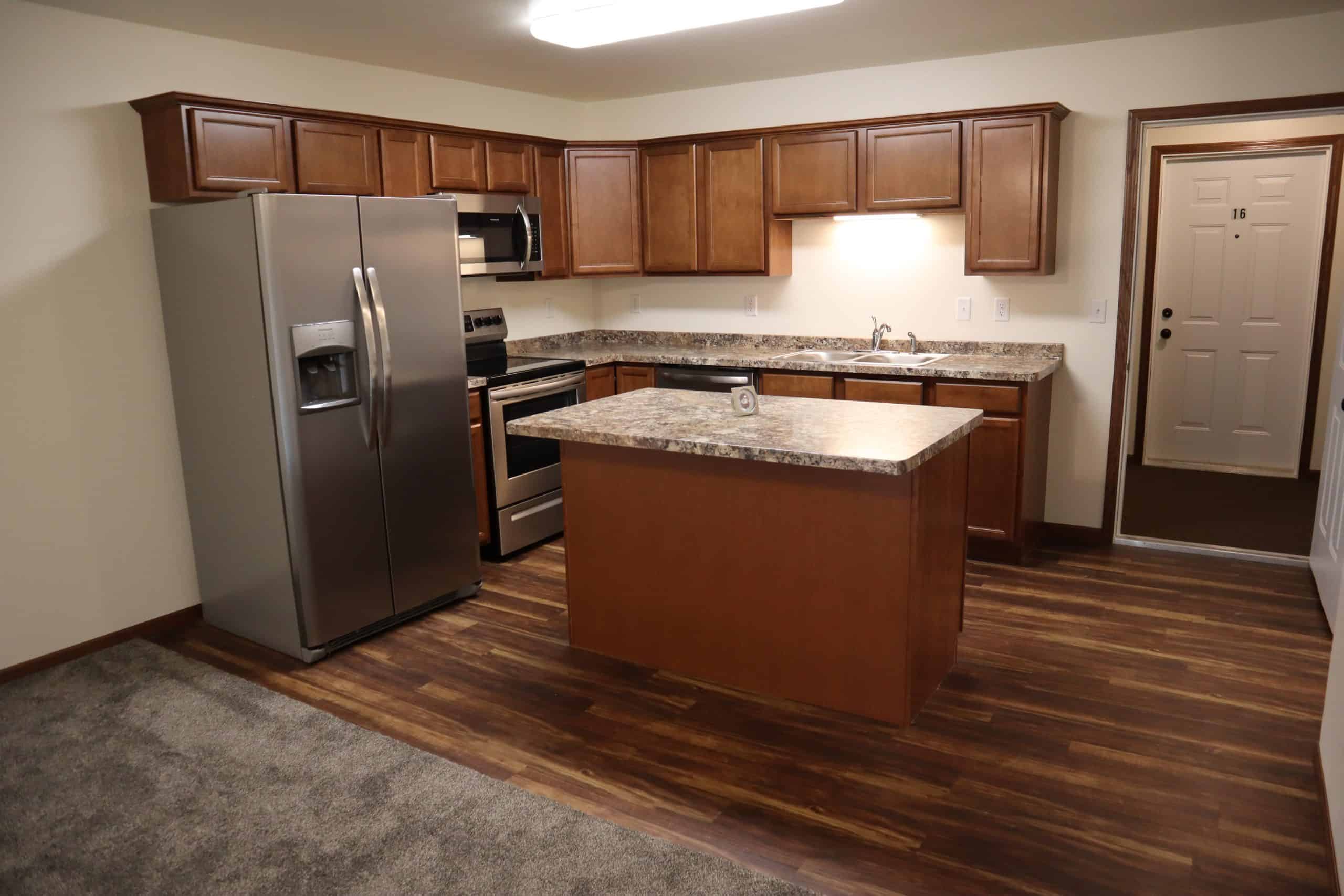 Independent Senior Living
Our Windsor Park apartments in Dubuque, Iowa allow you to customize your living space and truly make it your home. Windsor Park houses 79 Independent Living Apartments on 6 levels in the former Xavier Hospital. Residents maintain an active lifestyle returning home to a secured building and welcoming neighbors.
WINDSOR PARK APARTMENTS OFFERED
2 bedroom | 1 bath | 850 sq ft | $825
2 bedroom | 2 bath 1064 sq ft | $900
3 bedroom | 2 bath 1064 sq ft | $950
Washer/dryer rental (starting at) | $55
Garage rental (starting at)             | $55
Locally Owned and Managed
Both Windsor Park and Pleasant View Apartments are locally owned and operated by Callahan Properties with multiple apartment buildings throughout the greater Dubuque area! We've been in business for over 30 years, and continue to be locally owned and operated. Click on the links below for more information:
Commerce Park Place Apartments – Dubuque, Iowa
The Gardens Apartments – Farley, Iowa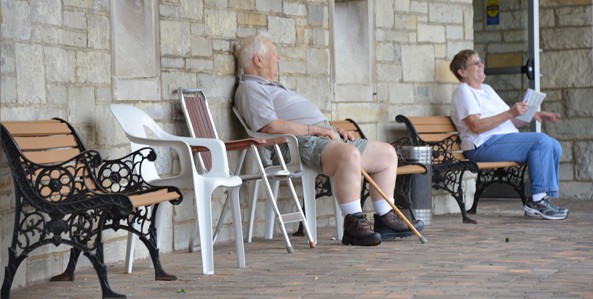 Dubuque's North End has undergone significant revitalization in the past several years.
The Bee Branch Creek Restoration Project involved replacing almost one-mile of storm sewer with a creek and floodplain that resembles the one that traversed the area approximately 100 years ago. This "daylighting" of the buried Bee Branch Creek allows stormwater from flash floods to safely move through the area without flooding adjacent properties. This is the natural and preferred method to handle stormwater flooding.
Since the project began, the North End has witnessed an Influx of new cafes and restaurants, boutique shops and outdoor spaces and events.
North end School District:
PK-K: Audubon Elementary, Eisenhower Elementary Fulton Elementary St. Francis (Private)
Middle: Jefferson
High School: Hempstead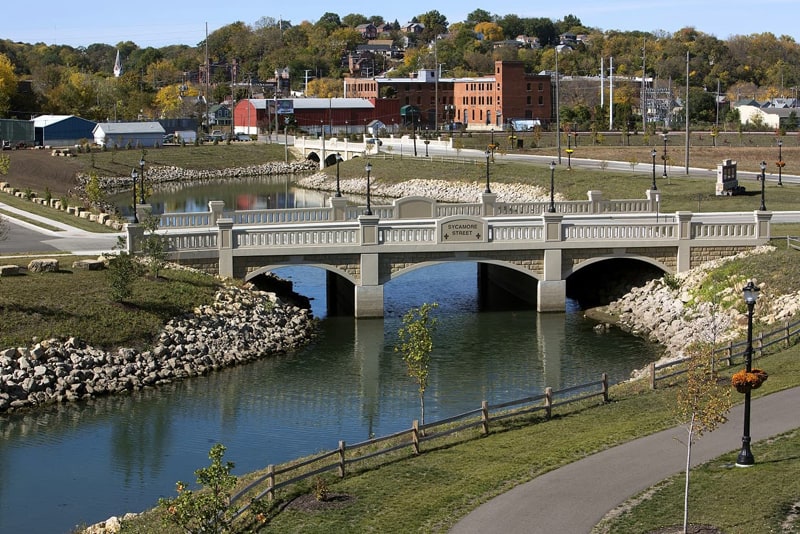 Photo courtesy of City of Dubuque.
Lower Bee Branch Completed in 2011 15th and Sycamore Streets north to Garfield Avenue.
https://www.cityofdubuque.org/804/Bee-Branch-Creek-Restoration
WE OFFER GREAT SPECIALS TO MAKE THE MOVE EVEN EASIER, CONTACT US TODAY!